Prima Foods S.A. is the new corporate name of Mataboi Alimentos, one of Brazil's most traditional beef slaughterhouses and sellers. It was founded in 1949, and stands out for the quality of its products, which have earned us our clients' full trust and recognition. Prima Foods S.A, has been incorporated by JBJ Investments, but continues to write its own history of success through ethics, innovation and commitment, constantly pursuing excellence in all of its processes, products and services
JBJ Investments is controlled by Mr. José Batista Júnior; its investments focus on economic returns allied to social gains.
The company was created in 2005, and is based in the city of Goiânia (the capital of the state of Goiás). In December 2014, it purchased the company Mataboi Alimentos S.A., which, in 2020, changed its corporate name to Prima Foods S.A.
One of its main investments is JBJ Agropecuária. The purchase of Prima Foods S.A. has represented the return of entrepreneur José Batista Júnior to the meat industry.
We have a complete structure for supplying the domestic and international markets.
The modern facilities of Prima Foods provide the domestic and international market with a complete line of products, with the highest degree of excellence in all processes such as slaughter, deboning, chilling, freezing, and storage.
Strategically located plants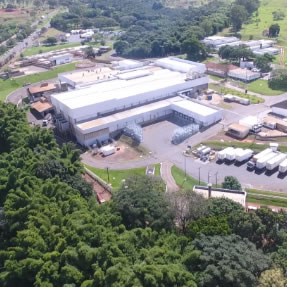 Araguari - SIF 177
Minas Gerais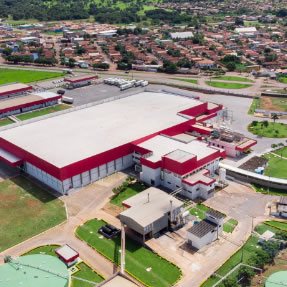 Santa Fé De Goiás -
SIF 4029
Goiás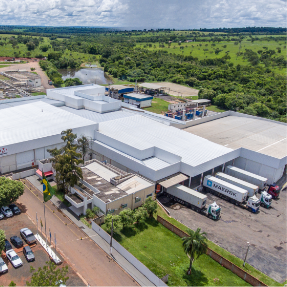 Cassilândia - SIF 3112
Mato Grosso do Sul
authorized countries for reselling
The Guidelines for Corporate Conduct underpin the relations and processes in our company. They define how the members in the organization should act in their daily routines, towards colleagues, suppliers, clients, partners, government agencies and the communities with which the company has a relationship. We can thus ensure that Prima Foods will maintain its reputation and gain more trust in the market.
Ownership
Caring for the assets and interests of Prima Foods as if they were the employees' own. Never allowing decisions to be made to the detriment of the company.
Operational excellence
Pursuing the best results for the business as a whole. Working to the best of our ability and seeking always to achieve the best results.
Simplicity
Seeking to simplify processes and reduce red tape, putting forward practical and feasible solutions in favor of the company. Acknowledging one's own mistakes and being open to learning.
Approachability
Being approachable and cooperative, putting oneself in another person's place, and offering suggestions.
Planning
Thinking, organizing and carrying out the activities with a clear vision of the beginning, middle and end.
Teamwork
Believing in the strength of the group. Fostering a team spirit in order to unite in the pursuit of a common goal.
Mission
To continue developing the company and its processes, working professionally in order to exceed clients' expectations.
Vision
To be recognized by our clients and partners as a professional company, with operational excellence.
Our business
To produce high-quality beef.